Once you set up your RSS campaign, your blog readers and visitors to your website will receive web push notifications about new records in your feed.
To create automation, go to the correspondent service section. and click "RSS campaign" or "Create an autoresponder."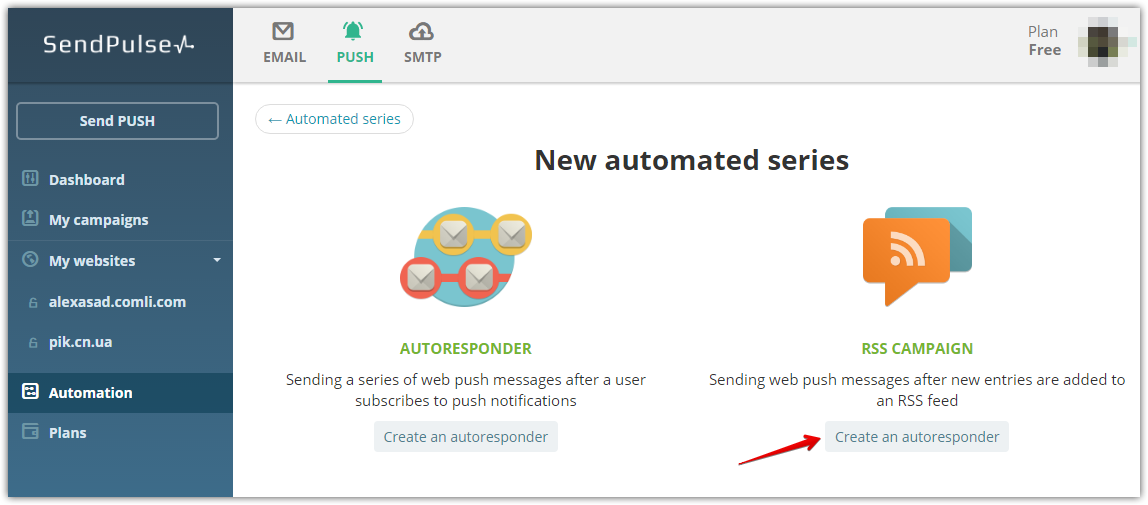 Then add a link to the RSS feed of your website.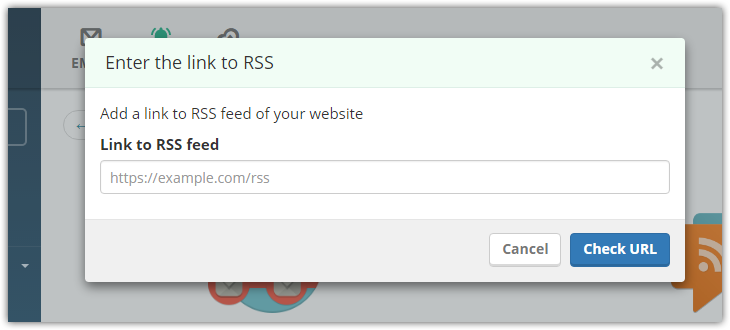 Next, fill in all the necessary fields:
Enter the series name (this is the name that you will see in your account).
Select the recipients (site). If desired you can segment the recipient list and check the corresponding point.
Choose how to display your web push notifications: title, picture, and notification text.
Define the maximum number of campaigns per day.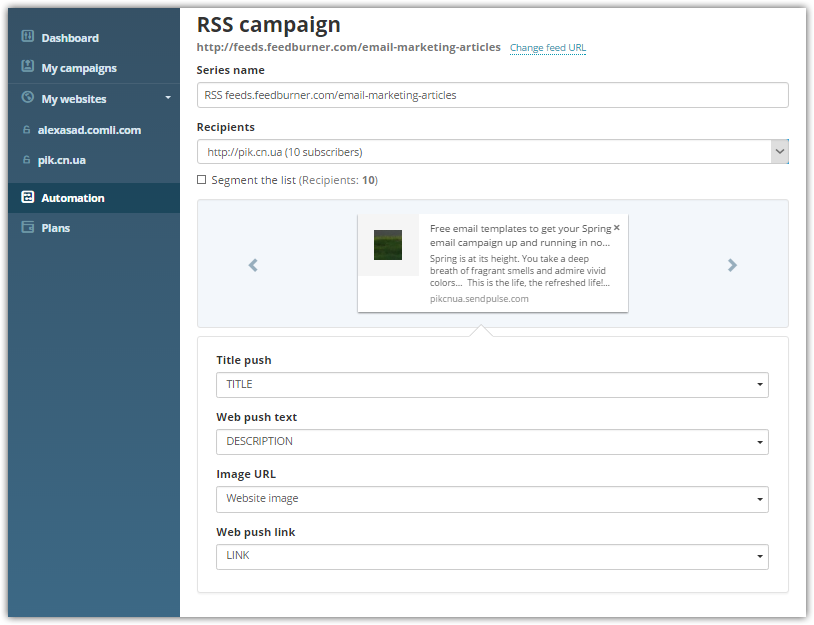 Click "Start" to run the autoresponder.
Create RSS campaigns and automate the process of notifying your subscribers!