A web push notification becomes more visible on the screen due to this function.
You can add two additional buttons that expand your message and place an icon on each button.
What is the difference between web push notification with a large image and without it, see below.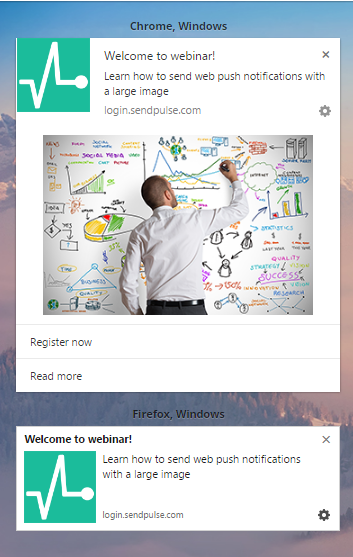 What browsers support the large image in web push notifications?

The large image and additional buttons are shown in the browsers on Chromium platform (Chrome, Opera and more).
How to add an image and buttons?
Log in to your account in SendPulse, open the tab "push" and click "send push".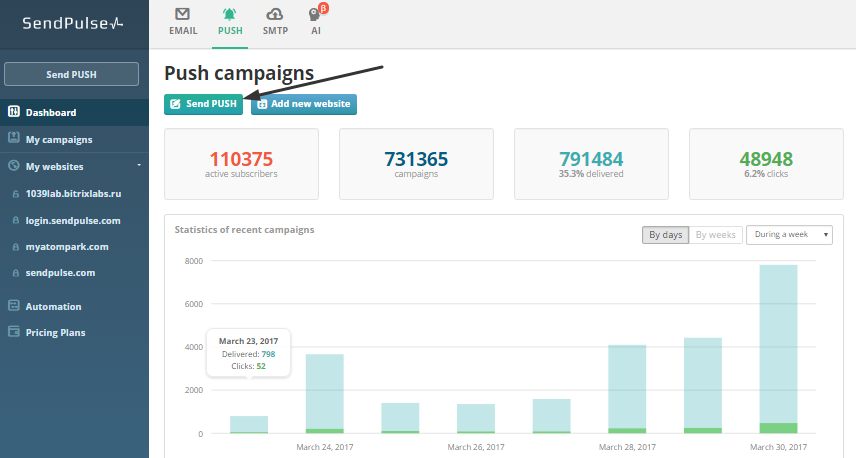 Step 1

Choose the list of recipients, enter the title and the text for web push notification and provide a link on web push.
Below the field "web push link" you will see the dropdown menu "additional options". Open it.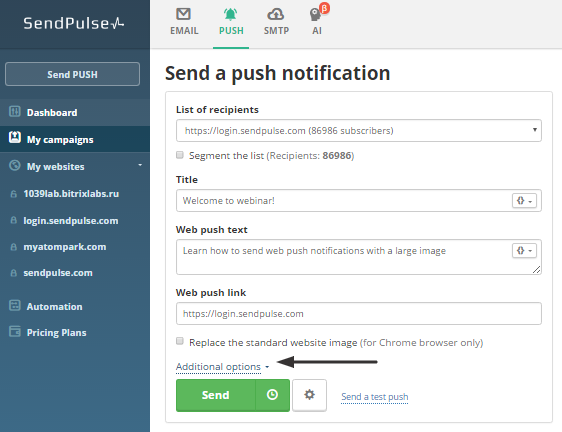 Step 2

Upload an image that you want to place in web push notification.

The recommended size is 300x200px (JPG, PNG, GIF) up to 200KB.
Click the button "save".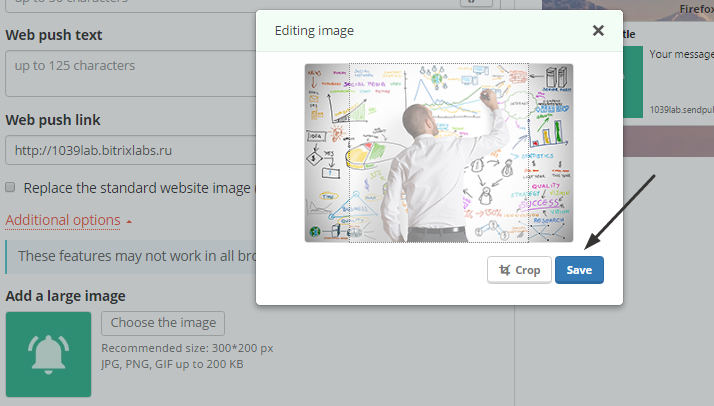 Step 3

To add the buttons in web push notification you should activate the "first" and the "second" buttons.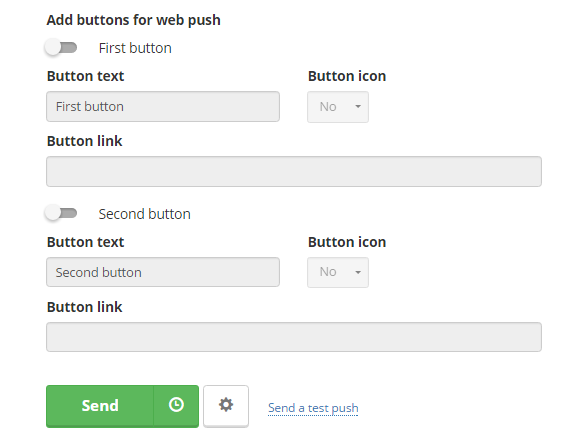 Enter the text into fields of buttons and provide links to them.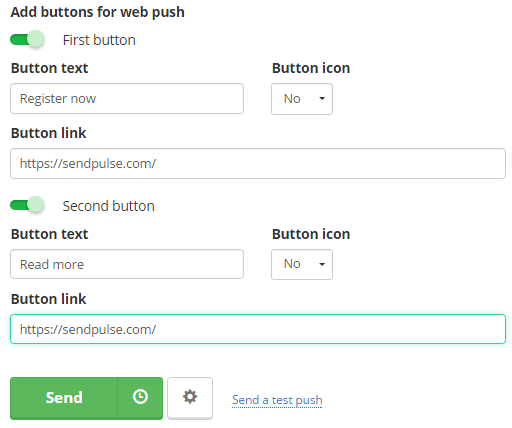 To place an icon on a button click "button icon". Select any icon you like.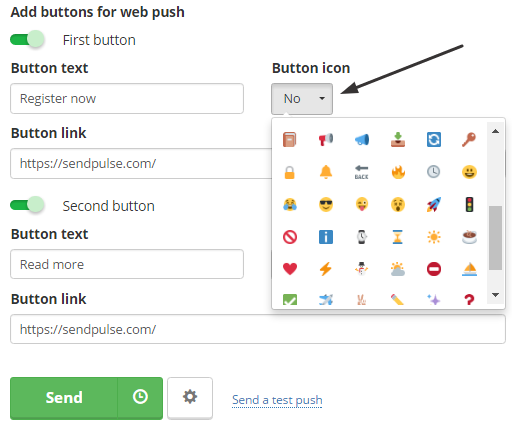 The web push notification with a large image and two additional buttons is ready to be sent!