Step 1:
Click the "Add Site" button in the SendPulse private office, under the Push section.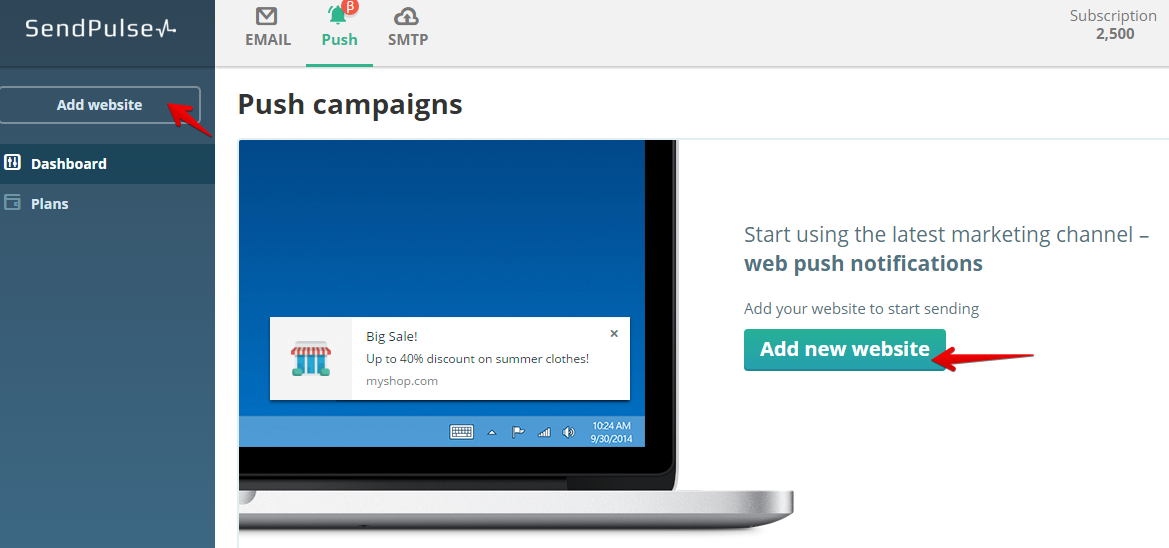 Step 2:
Enter the website information, add the icon, and define the time of the request permission for sending push notifications.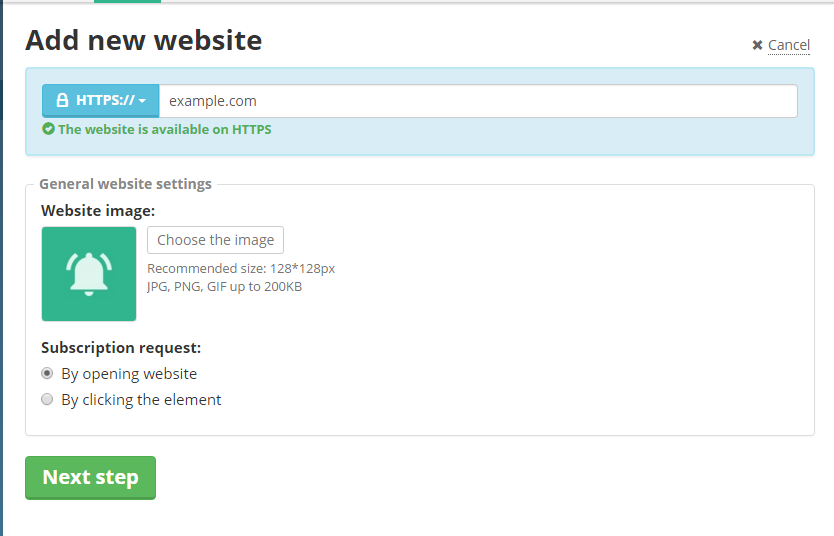 Step 3:
Once you've added the website to your personal cabinet, then insert the obtained code into the website.