Exporting the mailing list from the personal account in Getresponse
Step 1.
Sign in the personal account and choose the campaign you want to export the mailing list from.

Step 2:
In the falling menu choose "Show contacts" option.
Choose the option "Action" in the left menu and click the "Export" button in the falling menu of the "Action".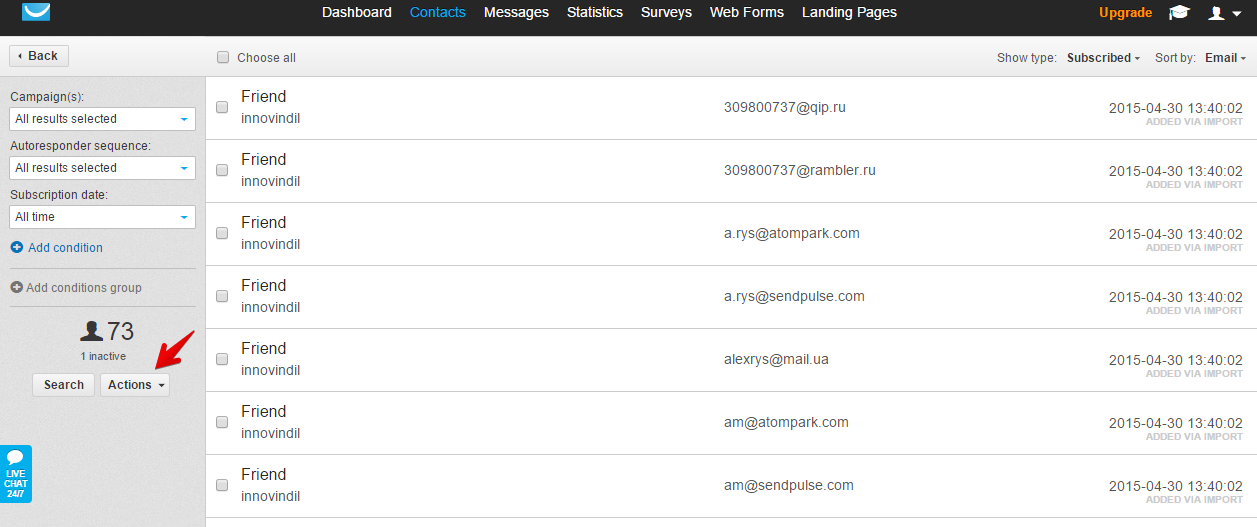 Step 4:
In front of you, there will be an exporting window, where you will be able to choose the format of the future document with the mailing list.
After choosing the format click at the "Export" button and save the document locally on your PC.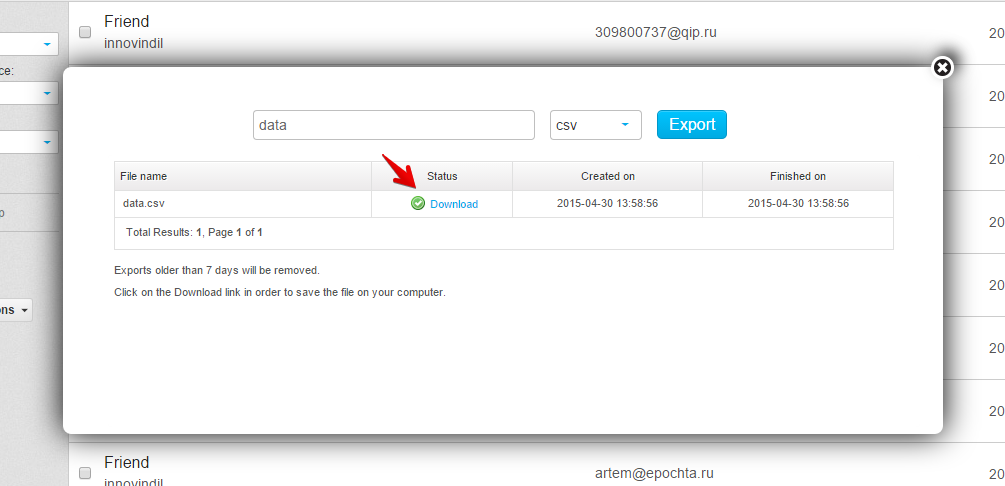 Now when your mailing list is ready, you can start sending emails. Nevertheless, remember that when sending your first email to the newly imported list you will have to prove that your mailing list is legal. To do this, you need to fill in the form with the proper variant of collecting your list. And don't forget to mention that you have imported your base from the Getresponse service.
Still we remind that our service does not work with illegal mailing lists or people who send undesirable emails. If the Antispam policy will be broken, your mailing list and account, in general, can be banned.
Good luck.